Domain Modeling Diagram!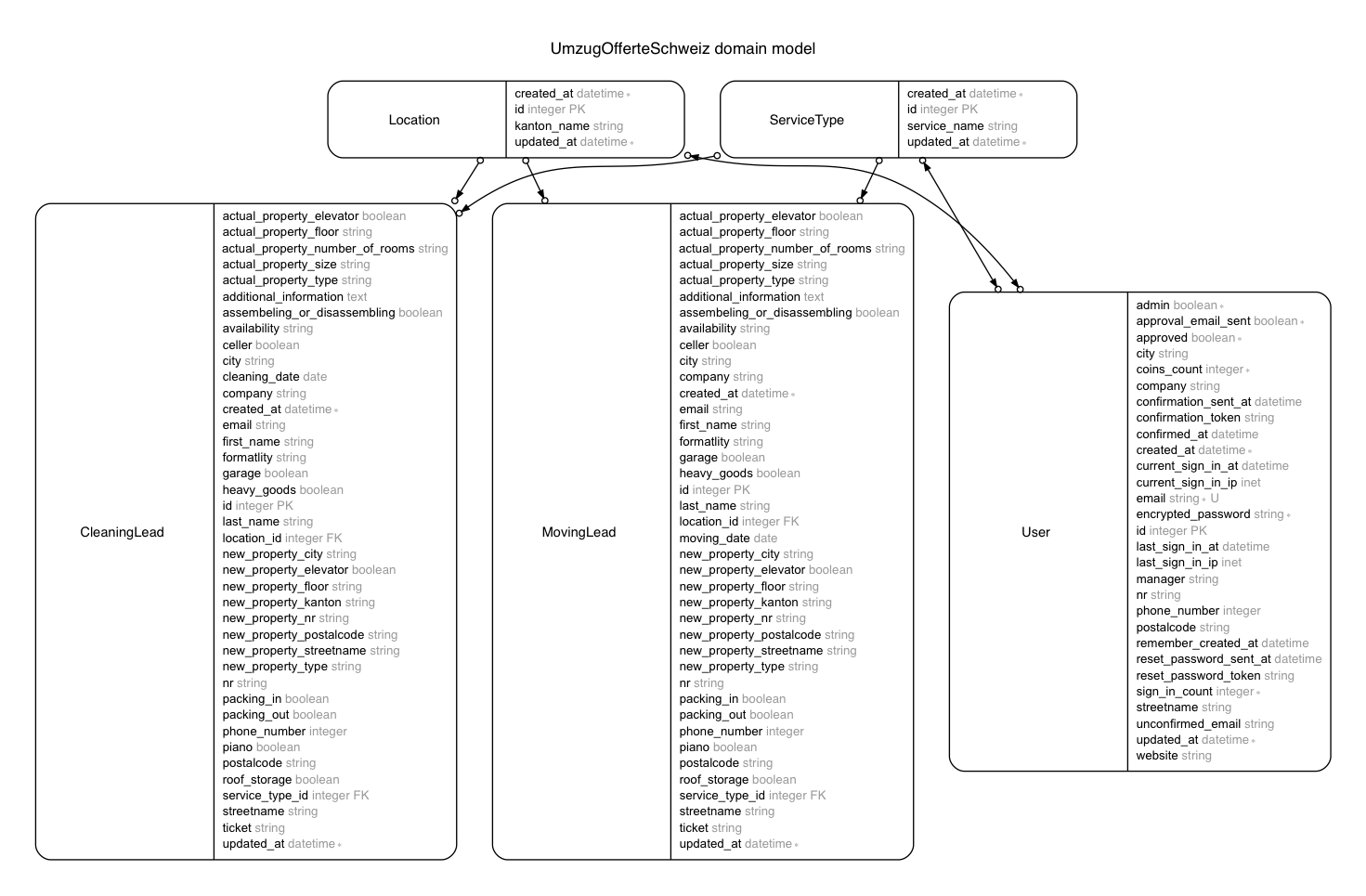 As i was trying to make relationships while modeling a new project i'm working on, it crossed my mind to have a visual representation of how it would all look like. I had already made my mind-map before starting to work on the project but that did not answer the question "How can i visualize existing projects?"
So i decided to do some digging around and it did not take me long to find out 2 of my favorite Gems.
Railroady & Rails-erd
My personal favorite is Railroady, i just think it has more options out of the box when compaired to Rails-erd.
Here is a small tutorial on how to set it all up in an existing rails project.
Step 1
install comming soon…
Step 2
configure comming soon…
Step 3
see comming soon…
Now lets automate it all!!
I created this bash script to do all the work for us.
1
2
3
4
5
6
7
8
9
10
11
12
13

#!/bin/bash



railroady -a -i -l -m -j -M -t --all-columns --engine-models --show-belongs_to -o _models_diagram.dot
railroady -a -i -l -j -C --engine-controllers -o _controllers_diagram.dot
railroady -a -i -l -j -A -o _acts_as_state_machine.dot


echo

 

"3 Done."


sleep 1
rake erd 

attributes

=

foreign_keys,primary_keys,timestamps,inheritance,content 

disconnected

=

true 

filename

=

_models_diagram2 

filetype

=

dot 

indirect

=

true 

inheritance

=

true 

markup

=

true 

notation

=

bachman 

orientation

=

horizontal 

polymorphism

=

true 

sort

=

true


sleep 2


echo

 

"All Done!"




#git add .




#git commit -m "Generated new domain model diagrams! $( date +%d-%m-%Y__%H:%M:%S )"


open _models_diagram.dot